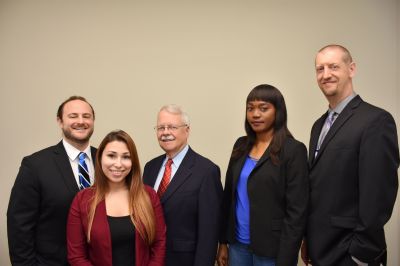 Bellken Insurance Group is a full service independent insurance agency providing commercial and personal insurance services, as well as life, health, and retirement coverage.

We evaluate each client's needs, assess their goals, and develop a custom insurance program that is designed around your specific exposures and unique tolerance for risk.

Founded in 2010, Bellken Insurance Group has taken a different approach to conducting business. Though most agencies start with personal lines and auto insurance, from day one Bellken Insurance Group has thrived in the commercial arena. After only a few years we are now proud to offer personal insurance to high value homeowners.

Specializing in commercial insurance affords us a wide range of business-oriented carriers. What this means to our customers is that we market your accounts to more companies, obtaining multiple quotes for each client. By doing so, we shop the insurance marketplace on your behalf, ensuring that you get the best deal. We have the best coverage for condominium associations, apartment complexes, restaurants, office buildings and businesses of every size. Thus the insurance carriers we offer are diverse, giving us the ability to provide multiple coverage options for just about any type of property or business.

We take pride in our organization and it shows through the high quality service we offer. Insurance can be very confusing and is often misunderstood. One of our goals is to educate our customers so they have a complete and accurate understanding of what coverage is best for their situation.

While Bellken Insurance Group is a Davie based insurance agency, we can provide insurance solutions throughout Florida.

MISSON STATEMENT: Bellken Insurance Group, an independent insurance agency committed to providing our insureds with superb coverage through the careful and diligent underwriting of their individual risks.